With mortgage rates still incredibly low, the housing market continues to boom. With this, not only are homes to purchase available, those homes are also flying off the market extremely fast due to offers higher than asking price. If you are looking to jump feet first into the home buying market, I have a few mortgage pre-approval tips to help you get started.
How do you know you're ready?
Buying a house can be a scary, yet an extremely exciting time. Whether or not it's time to buy a house rests completely on your individual situation. 4 years ago, my wife and I were expecting our 3rd child. When she was 6-months pregnant, we were living in a 2-bedroom townhome with roughly 800 sq. ft of living space. We knew it was time to upgrade. My wife and I occupied the smaller bedroom and our 2 boys had the master bedroom to make space for their toys. We had no place to put a newborn baby. At the time, the idea of getting a mortgage for 30 years was one of the scariest things I had ever considered, but it was the right time to do it.
Where to start?
Like everyone who gets the home buying itch, you start by browsing Zillow or Realtor.com and looking at houses in your area. You start thinking about the things you want, the things you need, and the things you can live without. It doesn't take long for you to start daydreaming about luxurious houses with indoor swimming pools, 3-car garages, 4 bathrooms, and maid service; for most of us however, that's just not in the cards. That's why before you even start looking online at houses, your first step should be to get a mortgage pre-approval.
What is a mortgage pre-approval?
Simply put, a mortgage pre-approval is a guideline on how much house you can afford. Your mortgage lender will run a credit check and determine a pre-approval for your mortgage. Please note, that although this is called a pre-approval, this is the first step in your mortgage process, and final approval requires many more steps before getting the keys to your new home. So how do you get a mortgage pre-approval? You can speak to a mortgage officer to get started. Astera Credit Union has our own in-house Mortgage Originating Officer available to sit down with you when you are ready.
Why do I need a mortgage pre-approval?
Many sellers will not accept an offer without proof of a pre-approval. A pre-approval proves that not only are you serious about your offer, but that you have already taken financial steps for securing a loan. Also knowing what you are approved for will help your realtor in narrowing down options for you to look at. ­­­Originally when I started looking at houses, I fell in love with what my monthly costs could be and requested a lower pre-approval amount. Unfortunately, the quality of houses I was viewing did not match my dream home. In fact, they were very separate from one another. I returned to my mortgage lender and requested a pre-approval increase. Doing this not only opened the door for more housing options, but also painted a more realistic picture of what my financial situation was going to look like. A low mortgage house may save you monthly on payments but can also cost you more in repairs and upkeep over the years.
Things I learned in this process:
Keep your options open when looking at houses. You can find some really nice houses at very affordable prices. A lot of the time, it's simply a matter of right place, right time.
When negotiating an offer with a seller, do not share the max amount of your pre-approval. If the seller knows you have more allowance in your pre-approval, they might push back with a higher counteroffer.
Your realtor may attempt to show you houses slightly higher than your pre-approval. It's ok if you are willing to make an offer below the seller's asking price. It never hurts to try.
If you are unhappy with your pre-approval amount, talk with your mortgage lender about getting an increase. Can't get an increase? Talk with a financial counselor about how you can raise your credit score to secure a higher approval.
Getting a pre-approval for a mortgage loan is only step 1 in a marathon of many steps over a few month process.
There are a lot of steps and time invested in home shopping and purchasing. Taking the first step and getting a mortgage pre-approval will get you in the game and keep you in your financial lane. If you would like to learn more about how Astera CU can help you get started with your mortgage plans, contact us today at 800-323-0048.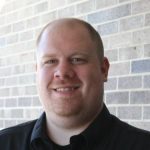 Ryan Dempsey
Marketing Coordinator
Astera Credit Union