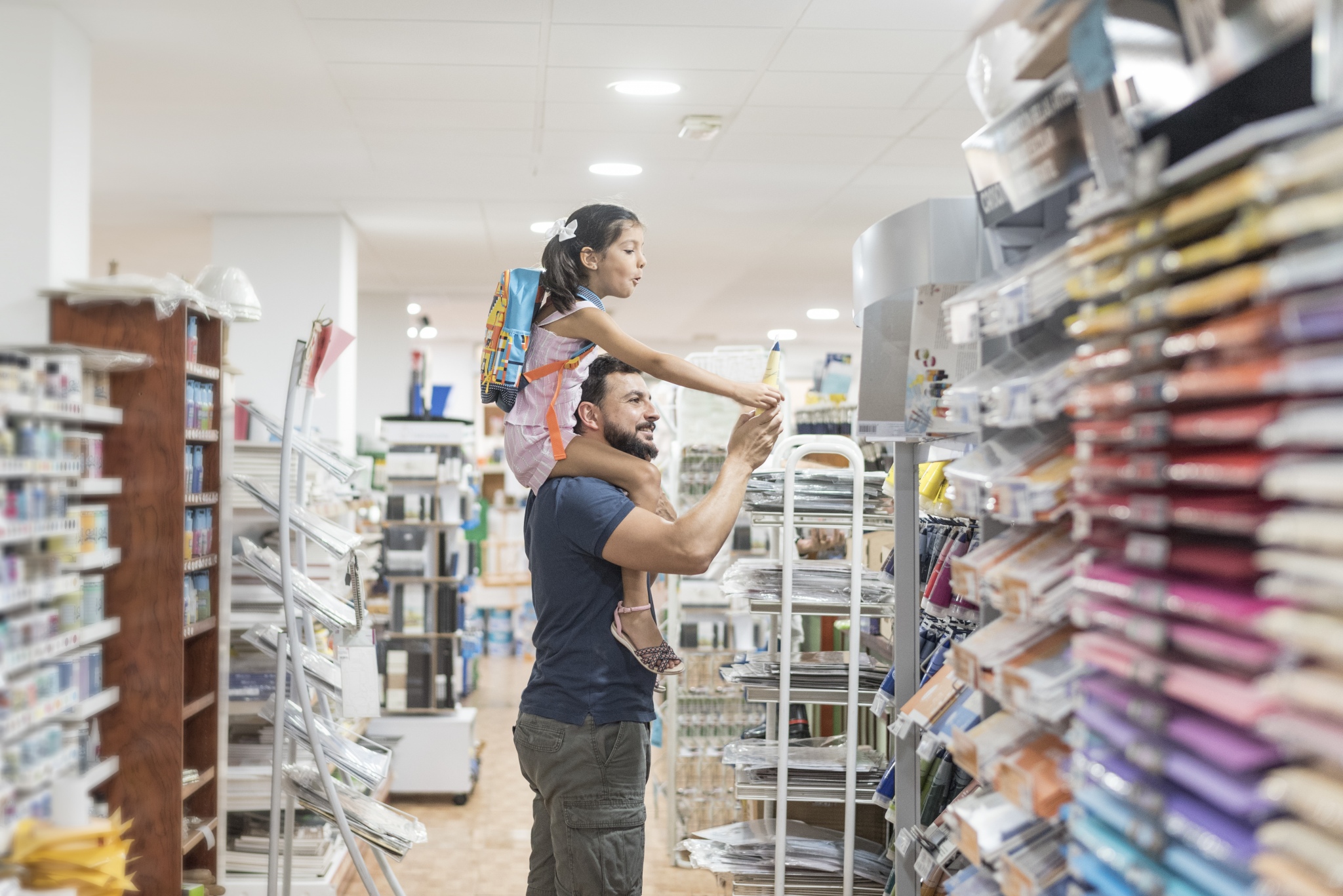 The time of year most parents look forward to during summer is right around the corner. That's right, school starts up again soon, which means you won't have to keep finding a million ways to occupy your kids all day long. But it isn't all great news. With back to school comes preparing your kids by purchasing supplies like pencils, paper, markers, and new clothes. Are you someone who goes to the store for back to school sales and stocks up all at once? Or do you spread out your purchases? This year consider an alternative route that could save you a little extra money.
Garage Sales
Think of the parents whose child has graduated and they no longer have the expense of back to school shopping. Lucky them! Well, lucky you too; as a lot of these parents have an excess of school supplies they no longer need. Finding the right garage sale can save you a lot of money otherwise spent in stores. Items such as backpacks, pencils/pens, crayons, markers, notebooks can easily be found shopping your neighborhood. You can find local garage sales in your area newspaper, or just follow the signs while driving around your neighborhood.
Wait for Clearance Sales
The biggest mistake a lot of shoppers make is buying everything at once. Relieving the burden of having to get it done before school can be nice but waiting a week or two can be very beneficial to your wallet. Consider this, during back to school sales, buy only the necessities such as: one box of pencils and one notebook. If it's in decent shape use last year's backpack just a week or two. By doing this, you can take advantage of the inevitable clearance sales that retail outlets have. Once those clearance sales hit, you can find backpacks and supplies for sometimes up to 50% off or more. Clearance sales are some of the times to stock up. Don't forget, a lot of stores will price match too, so before you buy, compare competing stores and see if your store will accept the price match.
Digital and Used Books
One of the biggest shocks when starting college classes is the first time you realize text books are no longer free and that they need to be purchased. Depending on the class and how many you are taking, this can easily cost you upwards of hundreds of dollars per semester. The good news is, there are options. Purchasing used books can easily get what you need at a fraction of the cost. Look for book swaps at local area meet-ups or online forums. If taking classes online, consider looking for digital copies of school books instead.
Pack Lunches
One of the easiest ways to save money during the school year is simply packing lunches. The cost of even one elementary school-aged child's lunch can cost up to hundreds of dollars a school year (even more when they want to buy a candy bar or some other treat daily). Packing a lunch in the morning or even the night before can save money that you can then spend on clothing or more school supplies throughout the year.
Doing any one of these tips can save you lots of money during the school year. Don't get caught up in the rush of buying everything at once. Like everything else when it comes to finances, it's best to be prepared by having a plan. Doing so can help your child get all the things they need for their school year, and keep your wallet a little happier for emergencies, vacations, or the holidays.