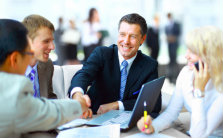 Membership
Join Now
Since 1949, Astera has been committed to meeting our members' financial needs. We offer products and services designed to help you make the most of your money at every stage of life, and to make handling your finances easier and more convenient.
View the Michigan counties we support.
Membership in Astera Credit Union is open to:
Membership in Astera Credit Union is open to persons who live, work, attend school, or worship in one of the supported counties.
Employees of General Motors and affiliated companies who work at General Motors Corporation facilities in our supported counties.
Employees of certain payroll groups once providing payroll deduction to the Co-op Credit Union, Lansing, Michigan and Auto Body Workers Credit Union, Ionia Michigan.
Members of record of the Co-op Credit Union, Lansing, Michigan and Auto Body Workers Credit Union, Ionia, Michigan, at the time of merger with Astera Credit Union.
Employees or members of employer groups or other organized groups which provide membership to the credit union and are located in the Michigan counties. Each group must provide a written request for service to the credit union. The Commissioner may permanently or temporarily revoke the power to add groups under this provision at the Commissioner's discretion.
Persons retired as pensioners or annuitants from the above employment.
Any person who receives a retirement annuity, pension, social security, or similar retirement payment from private or government sources, and lives in, or belongs to a retirement organization located in our supported counties.
Employees of this credit union.
Any person residing in Michigan who has membership in the R.E. Olds Transportation Museum

.

Members and immediate families of the foregoing.
Any legal entity that is comprised for the most part of the same general group as the membership of the credit union outlined above.
A spouse of a deceased member if accepted into membership prior to remarriage.
A credit union is a cooperative, not-for-profit financial institution owned and controlled by its members. Like all credit unions, Astera returns earnings to our members through higher earnings on savings, better services, fewer and lower fees, and lower borrowing rates.
Astera Credit Union Preferred Employer Partners
Check out all of the employers committed to their employees' financial health.
Aardvark Mobile Home Service

Accident Fund

Adams Outdoor Advertising

Alro-Universal Steel

American Red Cross – Mid Michigan Chapter

Association for Child Development

Barnes Aerospace/Barnes Group, Inc.

Bill Barr, Inc.

Block-Sloane, Inc.

Bridgewater Interiors

Business Machines Company

CATA (Capital Area Trans. Authority)

Campbell, Inc. Press Repair

Candlestone Golf & Resort

Canteen Service Co.

Capital City International Trucks, Inc.

Capitol Cadillac Corporation

Carson City Hospital

CBCInnovis

Celink Loan Services

Champion Chrysler Jeep Dodge

Chief Okemos Council Boy Scouts of America

City of Grand Ledge

City of Ionia

Clark Construction Co.

Clark Farms

Clark Foundation Co.

Clothing Care Center

Country Club of Lansing

Crippen Auto Mall

D & K Truck Co.

Dart Container Corporation

Dart Energy

Dean Transportation, Inc.

Delta Charter Township (Employees)

Delta Dental Plan of Michigan

Demmer Corp.

Democratic Party of Michigan

Denny's Auto Diagnosis

East Lansing Health Care Center

Eaton, County of (Employees)

Eaton County Road Commission

Eckhart & Associates, Inc.

Efficiency Production, Inc.

Enprotech Mechanical, Inc.

Falsetta's Restaurant

Family Video

Farhat & Story, PC

General Motors Employees & Retirees

Gerdaugh Macsteel-Atmosphere Annealing

Grace United Methodist Church

Home Town Realty – Century 21

Holt Products Co.

Ionia County Road Commission

ISRA Vision Systems

Lansing Tool and Engineering

Legal Services of South Central MI

Louis Padnos Iron & Metal

Lumbertown

Lyle D. Hepfer & Co. CPA PC

Lyman & Sheets Agency, Inc.

Maner, Costerisan & Ellis CPA PC

Marshall Music Co.

Martin Luther Holt Home

Matcor Automotive

Medical Management Systems, Inc.

Medilodge of Campus Area

Medilodge Tendercare of East Lansing

Medilodge Tendercare of Lansing

Michigan Community Action Agency

Michigan Company

Michigan League for Human Services

Michigan Soft Water of Central Michigan

Midway Rotary Die Solutions

Millbrook Printing Co.

Molded Plastic Industries, Inc.

Multi Packaging Solutions

North Grand River Cooperative, Inc.

Paradise Motor Sales

Parker Hannifin Corporation

Peckham, Inc.

Pleune Service Co.

Pollack Glass Company

Pratt-Whitney Auto Air

Production Tool Supply of Lansing

Quality Dairy Company

REO Transportation Museum (members)

Retirees (refer to article "G" below)

RN Fink Manufacturing Co.

Roberts Sinto Corporation

Ryder Integrated Logistics, Inc.

Sawyers Chevrolet, Inc.

Shiawassee Medical Care Facility (Pleasant View)

Sohn Linen Service

Sparrow Hospital

Spartan Commercial Roofing

Spartan Motors Corporation

Spartan Printing

Stahlin Non-Metallic Enclosures

Stamp-Rite, Inc.

Stafford Media Solutions-Greenville

Star Truck Sales-Lansing

Starr Instrument Service

Sundance Chevrolet, Inc.

Symmetry Medical - Jet

The Pines Health Care Center

The Polack Corporation

Thomas and Company, LLC

Tinney Automotive-Greenville

Toolcraft Corporation

Tri-County Office on Aging

Ventra

Walmart of Ionia

Westlunds Apple Market

Windsor Steel

Wright Plastic Products Co.

Any employee of temporary services or employee leasing services who work at General Motors-Lansing facilities.

Any person retired as a pensioner from the above Select Employer Groups.

Any immediate family of a current Astera Credit Union member.

Any employee of Astera Credit Union.