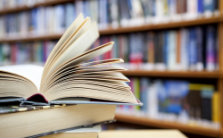 Financial Literacy Course
Astera Credit Union is proud to partner with local businesses, and other groups to provide free Financial Literacy Courses.
January 30, 2019 - Are You in the Right IRA?
Presented by Trevor Hollis
February 13, 2019 - Steps to Financial Freedom
Presented by Matthew Gage of GreenPath
February 27, 2019 - Picking the Right Mortgage
Presented by Courtney Minor
March 13, 2019 - Pet Trusts
Presented by Mickey Vizard
March 27, 2019 - End of Life Considerations
Presented by Mickey Vizard
All workshops begin at 6:00pm.
Doors open 30 minutes before start time.
Space is limited. Refreshments will be provided.
Administration Office
111 S. Waverly Rd.
Lansing, MI 48917
RSVP by calling 517-321-5033 or send an email to marketing@asteracu.com. Please indicate which workshop you are planning to attend if you choose to send an email RSVP.
If you would like more information on our Financial Workshops, contact Marketing at marketing@asteracu.com.