Services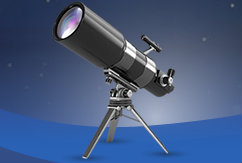 Open an Account
Log into your computer to check account balances, transfer funds, review transactions, and more.

Save time on errands and money on postage — pay bills online using this secure and convenient service.

Use this secure service to access the features of online banking from your mobile phone or tablet.

Skip unnecessary trips to the bank, and instead, deposit checks using your smartphone or mobile device.

Enjoy the free and easy way to pay — your MasterCard debit card is accepted almost anywhere.

Trade the paper statements for e-statements and reduce clutter and the paper trail that leads to fraud.

As a member of Astera, you can enjoy access to thousands of surcharge-free ATMs across the country.

Walk into any credit union in our network and receive the same service as you would right here at Astera.

This free service allows business members to manage their accounts using a touch-tone phone.

Find out how to reorder checks, obtain a credit report, request a wire transfer, report a missing card, and more.