Health Savings Accounts (HSAs)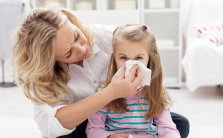 Summary

A health savings account is a smart way to use pre-tax* dollars for qualified medical expenses. And you own the account, not your employer, which means the money rolls over year-to-year.

So whether you need to pay for healthcare in the next six months, or the next sixty years, the money is yours to use, tax-free. Talk to an Astera representative about opening one that works together with your high deductible heath care plan.

Details:

Use pre-tax* dollars to fund qualified medical expenses
Must be covered under a high deductible healthcare plan
Cannot be claimed as a dependent or enrolled in Medicare
Earn competitive dividends on entire balance, compounded daily and paid monthly
No setup or annual fees
No monthly service fee
Money rolls over year-to-year automatically
No "use it or lose it" policy
HSA is owned by you, not your employer
Easy withdrawal access through multiple channels
Free online banking
Free mobile banking and text banking
Free eStatements available
No minimum opening deposit requirement

*Consult your tax advisor.