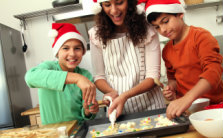 Skip-a-Pay
Stop stressing and start enjoying life with Skip-a-Pay
Astera CU is happy to offer 2 ways to apply for Skip-a-Pay.*
Stop into any branch or call us at 800.323.0048 and we'll be happy to assist you. A fee of $30 for each approved Skip-a-Pay applies for in branch applications.
Log into your Online Banking account and submit your application and pay a discounted fee of $20 for each approved Skip-a-Pay online application.
How to apply online:
Register or login to online banking

Click on the "Services" tab at the top of the page

Select "Skip-a-Pay" and click on "Continue"

Fill out online application
As long as the program qualifications are met, you are allowed a payment skip at any point in the year, once every 12 months.
If you are having trouble making your full payment on time, please contact the Loss Prevention Department at (517) 323-3644.
To participate in the Skip-a-Pay Program:
1) Your Astera Membership must be in good standing, meaning all Astera loans must be current, with no collection actions pending; your account must not be overdrawn; and you must have sufficient funds to cover the application fee.
2) You must submit a Skip-a-Pay Application, Disclosure, and Agreement. It must be received before the loan payment due date for the month being skipped.
3) Your loan must have been open for at least 6 (six) months.
4) Your loan must not have been granted an extension during the past 12 months.