Line of Credit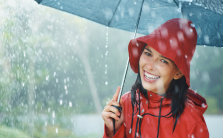 Summary

A line of credit offers greater flexibility when navigating financial peaks and valleys. The great thing about a line of credit is being able to use only what you need — when you need it. And pay interest only on what you use.

Pay it all off, and when you're ready, simply reuse it as you need, without ever having to re-apply. It's that easy!

Details:

Flexibility of open-end financing for nearly any purpose
72 months repayment period
Access a line of credit up to $25,000
Use what you need, as you need it
Pay interest only on what you use
Reuse without having to reapply
Local lending means quick decisions and fewer headaches
Credit Life and Disability insurance is available.

Loan Protection

Astera has partnered with SWBC to bring you three amazing products to help you should times get hard. Click here to learn how to protect your money from bumps in the road.