Prepaid Debit Card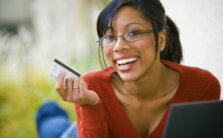 Summary

Astera is proud to present our new reloadable debit card!

Not a fan of checking accounts? Maybe you've had some financial troubles and don't qualify for one. Once again Astera brings you options, with our Everyday Spend reloadable debit card.

Everyday Spend

The Everyday Spend card gives you a great debit card option that is secure, convenient and affordable. Cards are personalized, embossed and mailed directly to you. Load up to $5000 on your card at any of our branches.

Min load of $10
Max load of $5000
Visa Zero Liability Coverage
Multiple reload options
Must be an Astera CU member

The Everyday Spend card is accepted worldwide at Visa merchants and ATMs with 24/7 access to balances and transactions. Experience the benefits of a debit card without the risk.