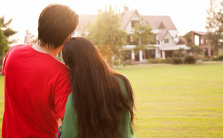 Home Equity Loan
Applying for a loan is fast and easy. Choose any of our 3 convenient methods below.
Apply Online:
Login to your online banking account and click on the Services tab at the top to get started.
Apply by Phone:
Our member specialists will help walk you through each step while applying over the phone. Call us today at 800-323-0048.
Apply in Person:
Visit any of our branches and speak with a member specialist to get personalized help in your application.
Not a member? No problem. Click here to open an account.