When it comes to getting your finances and budget on track, taking out a loan might not be your first thought. But did you know that home equity loans can not only be used to finance a home remodeling project or pay for a vacation, but if used correctly, can also significantly reduce your overall debt and possibly raise your credit score? If you own your house, a home equity loan may be just what you need to spring up fresh savings and improve your overall financial health. It was a solution that not only helped my immediate financial health, but will save me thousands of dollars in interest payments over time.
At the start of the year, I had just over $15,000 in debt with monthly payments being a little over $400 a month combined. It was around this time that I talked with a financial advisor at Astera Credit Union to see what my options were related to consolidating my debt into a lower payment. I was advised I should look into using the equity in my house to pay off high rate credit cards to not only reduce my monthly payments, but avoid those pesky high interest rates a lot of credit cards carry.
The first step in obtaining a home equity loan is getting your house appraised to determine just how much equity you have. To determine what your equity is, an appraiser will come to your home and do an assessment to determine the value of your house. Depending on how much you currently owe on your mortgage, the difference will be how much equity you have in your house, which is also how much of a loan you may be eligible for. Let's say your house is valued at $100,000, and you owe $40,000 on your mortgage, you could have up to $60,000 in equity available to use.
Once your available equity is determined, Astera CU's lending team will go over your options. For me, that meant deciding what loans and other debts I wanted to pay off. Larger credit card debt is an easy thing to check off the list, but when it comes to auto loans and other low interest rate or short-term debt you may not want to pay those off with the extra cash a home equity loan provides. If you have an auto loan with only 1-2 years left of payments, extending that loan onto a 10-year home equity loan might not be the best option. Then again, you might just want to eliminate the car payment all together and decide to pay that off as well. Each financial situation is different and what you include in your consolidation is up to you. In the end I decided to pay off 3 of my credit cards, an auto loan, and a line of credit.
The entire process of closing the loan took around a month, but my selected debts were automatically paid off on my behalf and all the owed debts were consolidated into one monthly payment, which saves me $220 a month in payments and even more in interest I would have paid. That comes to $2,640 a year in savings! On top of this, all my credit card debt was wiped clean, which helped raise my credit score by more than 70 points, putting me in the best financial state of my life.
Things I learned from this process:
I am not a financial expert and reaching out for advice from a financial advisor was the first step I needed to take to help make the change
Most people have debt, but it's how I manage that debt that determines my financial life
It's never too late to manage my finances better and get back on track
The longer any of us wait to tackle debt, the worse the situation may become
I'm not going to win the lotto (unfortunately), so waiting for a miracle to happen to find financial freedom is very unlikely unless I take proactive steps to securing that freedom for myself
Home Equity Loans are not always the first thought when it comes to getting a loan, but they might be the best option if you're a homeowner. Other options you can use a home equity for are:
Home Remodeling Projects
Family Vacations
Unexpected Finances
And More!
At Astera Credit Union, we're committed to helping you find easy, convenient, and flexible ways to take advantage of the equity you've built in your home. Whether you have debt to consolidate, home improvement projects, or unexpected expenses, a home equity loan is sure to help you spring up extra cash for whatever you need! For a limited time, get your first 12-months at a reduced 2.99% APR* rate. Call us today at 800.323.0048 to learn about current rates and terms, and to get started on your application.
*APR=Annual Percentage Rate. Rates and term are subject to change without notice. Rates and terms are contingent upon, but not limited to credit history, loan to value, lien position, amount requested, and other risk-based criteria. 2.99% introductory APR available for 12 months after the loan is funded. At the beginning of the thirteenth month, regular rate will go into effect. Minimum monthly payment may change as a result of rate changes. Contact Astera Credit Union for the latest rates.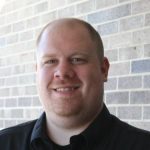 Ryan Dempsey
Astera Credit Union
Marketing Coordinator